Grant Applications
2022-2023 GRANT APPLICATIONS OPEN SOON!!!
Fall Grants Open August 1, 2022
Innovation, Expertise and New Teacher
Applications will be open through October 31, 2022 until 11:59pm
Through our mission to "Enrich. Expand. Excel." Comal Education Foundation offers grant opportunities to turn creative ideas into impactful and life-changing programs. Each year we look forward to awarding teachers with the best innovative ideas that align with CEF's mission and Comal ISD's key initiatives in the areas of: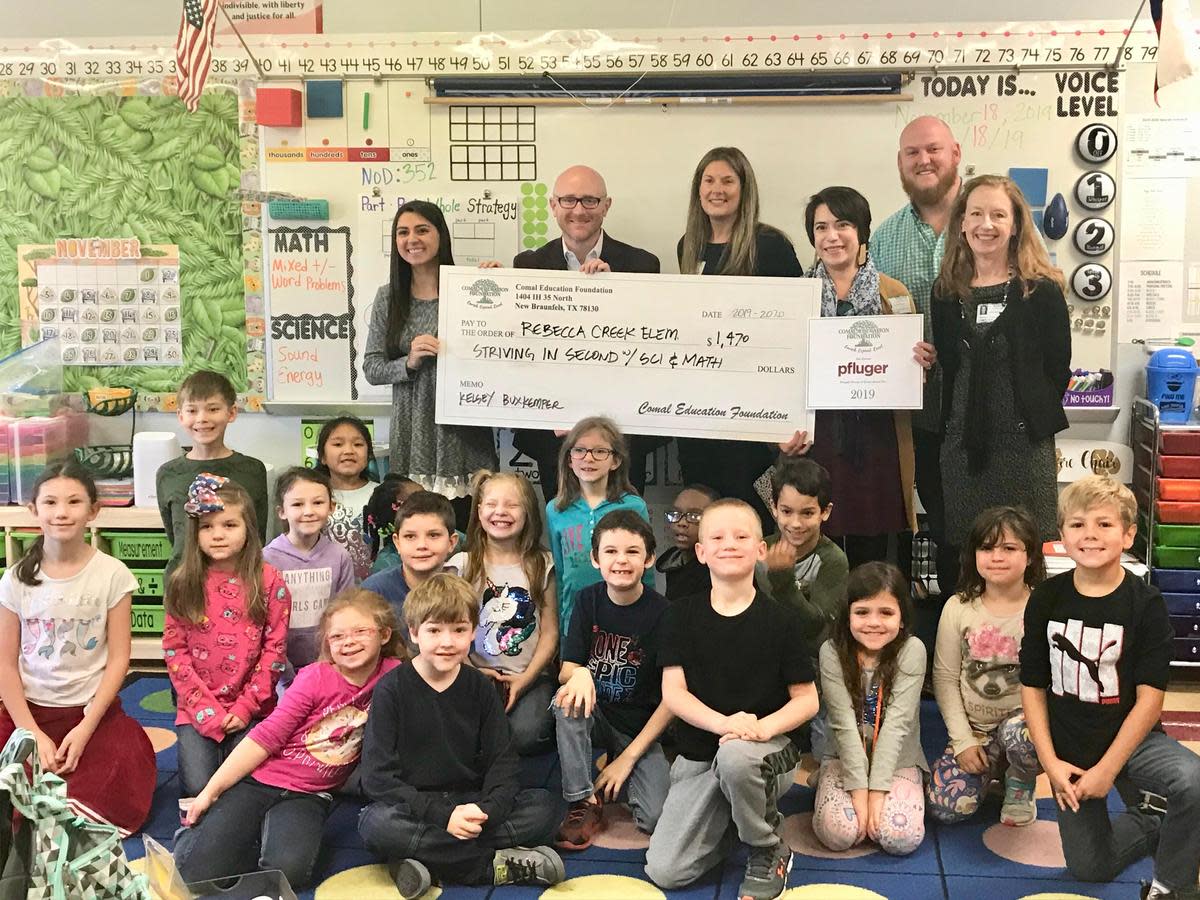 STEAM

Quality Learning / Quality Teaching / Team Based Leadership

Military, Career, and/or College Readiness

Blended Learning Technology

Other innovative initiatives and projects

For the 2022-2022 school year, CEF is focusing our grant giving efforts to support innovative and impactful programs that are adapted to Comal ISD's new instructional environments within blended learning technology; military, career, and/or college readiness; and professional development.   
Competitive Grants We Offer
Innovation Grant:  Up to $7,500 for new and innovative classroom or campus projects; may be for small classroom programs or large format programs across grade levels, department, campuses, and district-wide programs
New Teacher Grant:  Up to $250 for newly certified teachers; one time offer for instructional supplies/materials, books, digital subscriptions/apps, small furniture, etc.
Expertise Grant: Up to $1,000 for professional development; for staff and faculty to attend professional development courses and/or conferences, externships
 Ideas favorable to WIN a grant feature projects that include:
Ideas that address multiple disciplines; cross curricular
Maximize the number of students impacted
Produce measurable outcomes
Have potential for project sustainability
Collaborate with other organizations (PTA and outside entities)
Showcase CEF's support by sharing the project with the community or parents (photos, newsletter articles, social media)
Applications
NEW!!! Applications are now easier to submit online through the Comal ISD website! Supporting documentation is required to complete your application. The Grant Budget Template and Supervisor Approval Form, found below, must be completed and uploaded into the online application. 
Click the button for the grant you wish to apply. We look forward to reviewing your ideas. Thank you for applying!
Supporting Documentation - REQUIRED!