Back to School
The First Day of School is Monday, August 21
Back to School Communications
Back-to-School Communicator: Dress Code & Tech Procedures











Updates have been made to two district-wide policies - the Student Dress Code and the Electronic Devices and Technology Resources policy.
These modifications and changes were made based on parent feedback as well as the Discipline Task Force, District Education Improvement Council (DEIC), Student Advisory, Parent Task Force, Campus Athletic Coordinators, and Administrators whose members provided recommendations. The District also received more than 5,000 responses to the Dress Code/Electronic Device survey regarding these policies.
The complete policy for each may be found on the district website at the following links:
Back-to-School Communicator: Focus on Safety & Security







Focus on Safety & Security
The 2023-2024 school year is three weeks away with the first day of school on Monday, Aug. 21. Following is an overview of the district's Safety & Security initiatives for the new school year.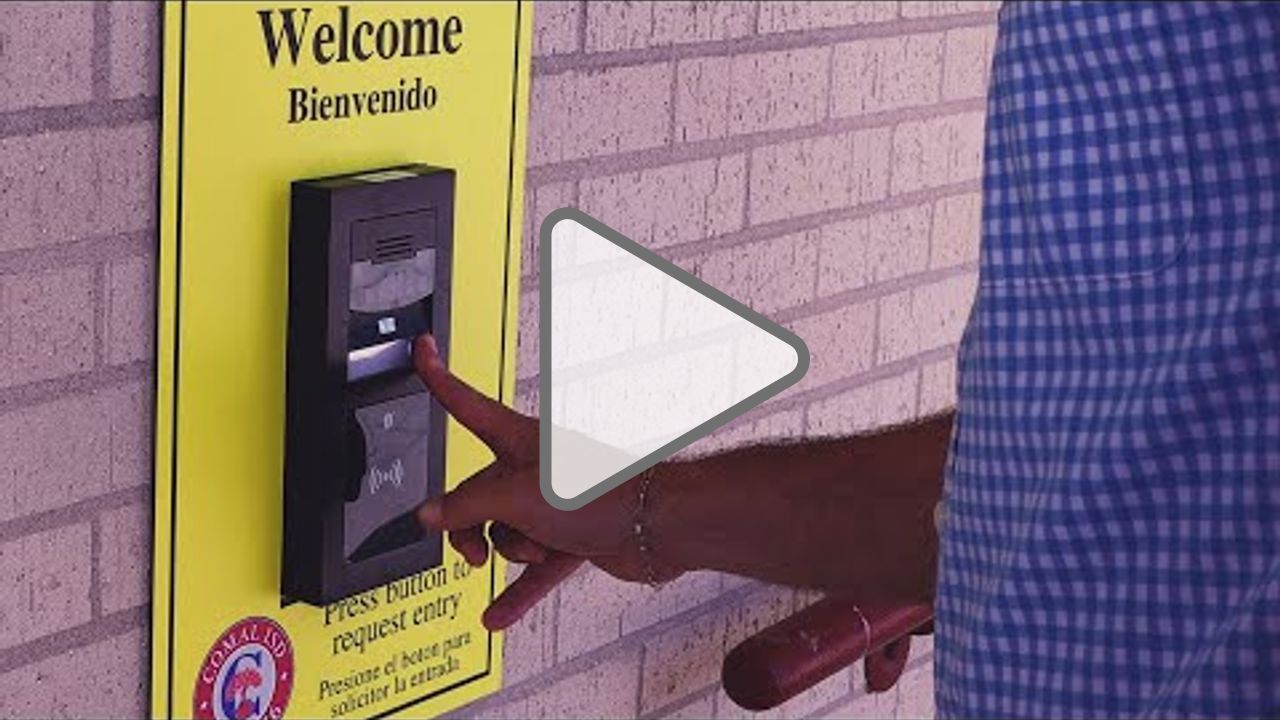 Video Intercom System Added To Each Campus Entrance
Before entering a school this year, you will notice a new safety feature. The new addition is a video intercom system located on an exterior wall near the entrance of each campus. The system will be marked with a yellow sign.
In order to enter the school, every visitor will step up to this intercom; push the button; and tell the front office staff his or her name and the reason for the visit. The front office staff will be able to see the visitor through the video camera and grant entrance into the front door.
Once inside, visitors will be required to show a picture ID and sign-in. Please note that this will be the new procedure every time you visit a Comal ISD campus whether it is to drop off lunch or to pick-up your student for a doctor's appointment.
As the school year begins, please be patient with each other and the staff as this new procedure becomes routine and a part of our district's overall safety procedures.


Introducing Anti-Bullying, Safety App Called Anonymous Alerts
Comal ISD is excited to partner with Anonymous Alerts - an anti-bullying and safety app that allows students, parents and community members to send safety alerts anonymously to district administrators.
Anonymous Alerts empowers students, parents and staff to speak up by confidentially reporting bullying, cyber-bullying and other sensitive topics. Students are still encouraged to reach out to a teacher, school administrator or counselor to report an incident. Anonymous Alerts is another tool for them to use.
How to make a report:
Download the Anonymous Alerts app for free from the Apple Store, Google Play store, or the Chrome store. Open the app and enter activation code: comalisd.
Go directly to

https://tips.anonymousalerts.com/comalisd

. This link is available on the Comal ISD website.
In an emergency, always call 9-1-1.



A critical piece of school safety is the uniform response to any incident at school. Weather events, fires, accidents, intruders and other threats to student safety are scenarios that are planned and trained for by school and district administration and staff.
Comal ISD uses the Standard Response Protocol (SRP), which provides common language around five protective actions campuses can take when an emergency arises. The SRP is based not on individual scenarios, but on the response to any given situation. The actions used are Hold, Secure, Lockdown, Evacuate and Shelter.
Parents will receive messages containing these actions during the school year. Students are taught these terms along with drills according to the action. Here is what these different actions mean.
Hold – In your room or area. Clear the halls.
Secure – Get inside. Lock outside doors.
Lockdown – Locks, lights, out of sight
Evacuate – To the announced location
Shelter – Hazard and safety strategy
Learn more about the SRP at the "I Love U Guys" website.